As a mother, I look for opportunities to explain my child about our culture, different festivals and get her excited at the same time.
If you are like me and want your child to know about different festivals and get your child involved in the festivities, using crafts, puppets, and activities, then these activities are both fun and educational.
Make your own Dandiya Sticks for Navratri: Typically these are 2 wooden dowels / sticks decorated in festive colours used for Dandiya Dance during every night of Navaratri. Get 2 sticks some colorfull tapes or stars, stick the tape in crisscross manner on the stick. Now it's ready for Dhandiya Night.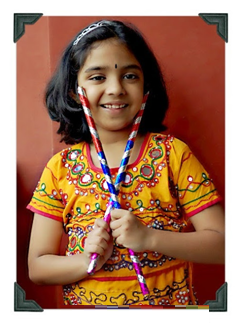 Noise free cracker: Cut the foam sheets to rectangle & triangle shape. Stick the triangle foam over the red foam to form a rocket shape. Bend the pipe-cleaner into half & another half and cut to form 4 pieces. Stick the 4 pipe-cleaners to the back of the red foam rectangle. Decorate with star stickers and your noise free fire-cracker craft is ready.
Floating Kundan Rangoli: Take a cardboard, draw a two circle disk like shape, Cut out the disk shape along the circle drawn. Wrap the card board ring in a colored paper. Cut out some design, decorate the ring with these designs, rhinestones, pearls & sparkle glue. Your Rangoli is ready!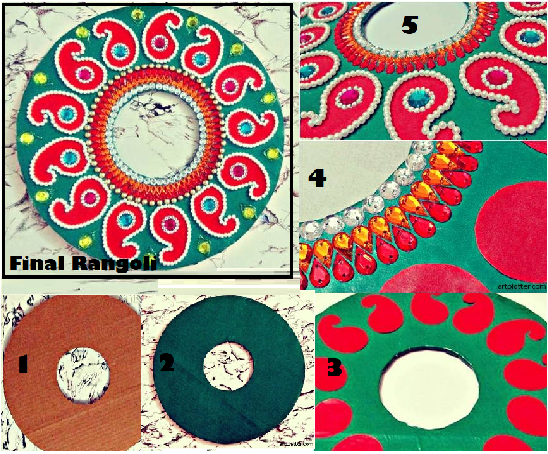 Decorating the Elephant : On a colourful chart paper draw elephant, cut it. Decorate your elephant with the help of laces stars different colored cuttings as in below picture. Now your lead elephant is ready for the show.
Ravan Making: Take an empty tissue paper roll, cover it with any bright colour paper. Decorate it further with some golden tape or lace, to make his clothes. Now cut 10 different circular shapes on chart paper and draw a face of Ravan. Stick all 10 heads on a long stick and attach it to the body of Ravan. Don't forget to draw moustache of Ravan. Now he is ready to get burned on the day of Dusssehera.
Source : artsycraftsymom.com
Register Here to know more about discounts available for preschool/daycare.