Every mom wants her child's journey to be a wonderful experience. A preschool is one of the vital part of this journey. One such preschool & daycare which many mother – whether working or stay at home rely on is Ipsaa. Ipsaa – The Centre of Joy is like a huge Indian home for children where children experience amazing things, their opinions are enhanced adding pleasure to childhood.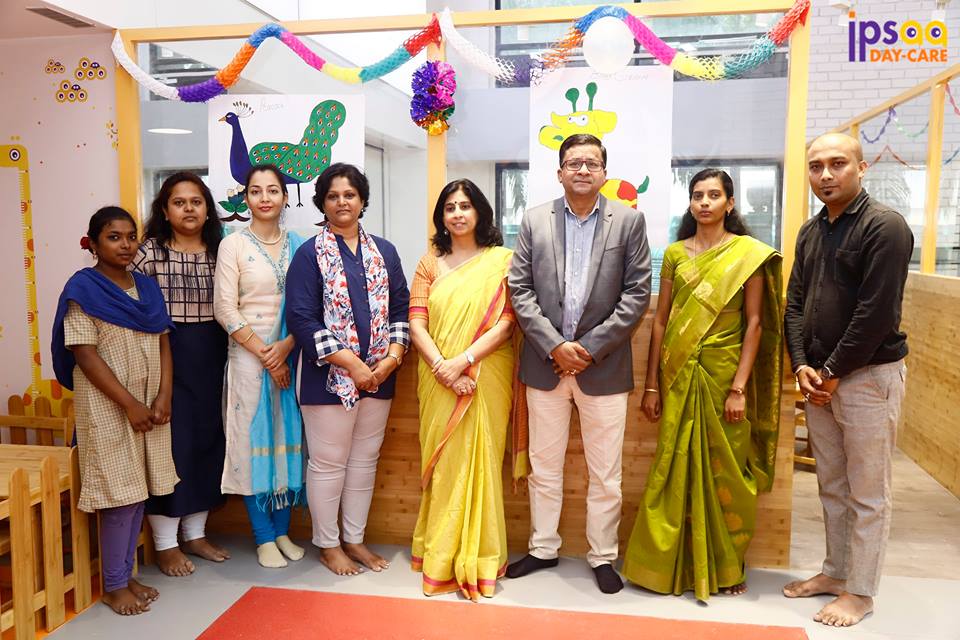 Ipsaa has recently spread its wings in Bangalore at Prestige Poseidon offering different programs as per the age:
Full Daycare – 4 months to 2years;
Preschool – 2 years to 4 years;
After School Daycare – 4 years to 12 years.
The doors of this centre are open from 8:00 am – 8:00 pm, from Monday – Saturday & also includes freshly cooked meal for their kids.
Facilities Provides by Ipsaa Prestige Poseidon, Bangalore
Safety and Security
Video Surveillance of all common areas and class rooms.Access is given on need basis.
RO machine capable of dispensing hot and cold drinking water.
24/7 security.
Whole facility covered with Sound proof glass to avoid any small insects/flies/mosquitoes or animals and disturbance getting in the school.
Child Safe Furniture, Fixture and Fittings.
Special flooring 2mm PVC imported mats for Play Areas- added safety.
Plugs beyond children's height.
Smoke detectors and all classes of fire suppressant systems
Trained and experienced Staff.
First Aid Box is ready for any urgent need. Republic Hospital is in 100 mt. distance incase of any emergency.
Personnel Verification done by Management Team including reference checks/address check/ID proofs/police verification for Sub staff.
In house Kitchen facility: Freshly prepared Food has been severed to the kids.
Even on long holidays like Ugadi, X-mas, only one-day holiday.
Special Classes for Summer, so without any worries the kid will be again engaged in summer vacation.
Infrastructure: State of the Art/Best in Class
Time and thought has gone onto building this infrastructure on ground floor. Furniture is –
Non toxic
Toys are child safe and specialized in child learning
Fine motor and gross motor skills developed through hundreds of learning aids many especially imported
Focus on Quality
Quarterly Audits by Ipsaa Corporate
Fortnightly communication from teacher; monthly communication from Centre Head or on request.
Quarterly PTM
Monthly events like Early Childhood Education, Psychology and Medicare
Adult –child ratio of 1:10(Above 5), Infant(1:3)
Qualified and Experienced Staff-Nannies/Guards
Front desk with landline.
Seating area with Wi-Fi access for parents
100% Power Backup